Naomi and Jon have been together almost their entire adult lives and they love each other in a quiet way that can be seen in the gentle moments… those moments right before Jon makes Na crack up laughing.
They decided to marry in Spain on the Costa del Sol because it's a home from home for the couple. They have been coming here together for the last ten years, and Naomi has been coming here on holiday since she was a baby.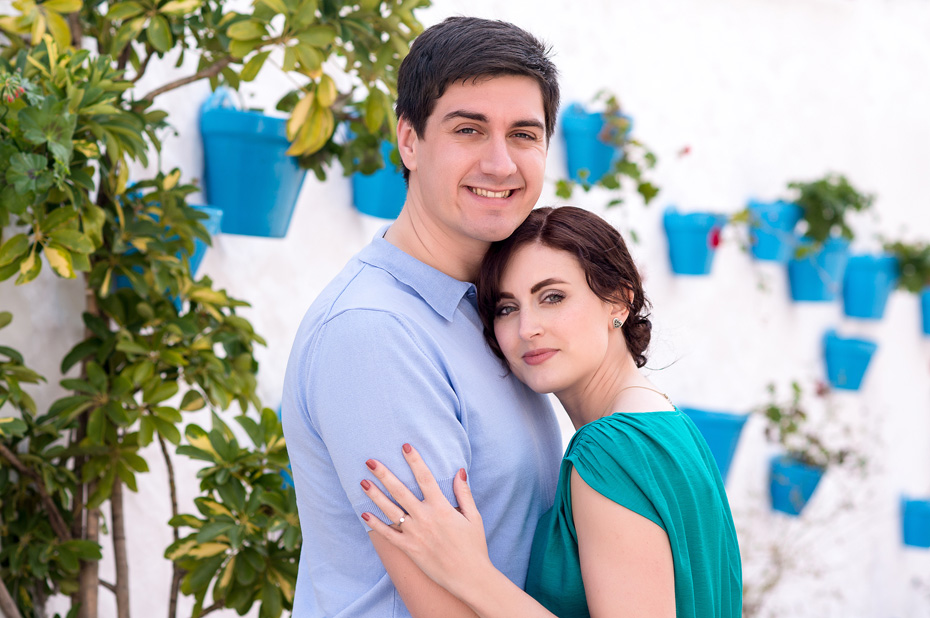 Five Cool Things about Na + Jon
1. For the first five years of knowing each other they didn't speak. Not a word. Now where else could that happen but at school? Then in the sixth form, they were in a Media Studies class together, and they broke the ice and began to date. Then they fell in love. The rest is history.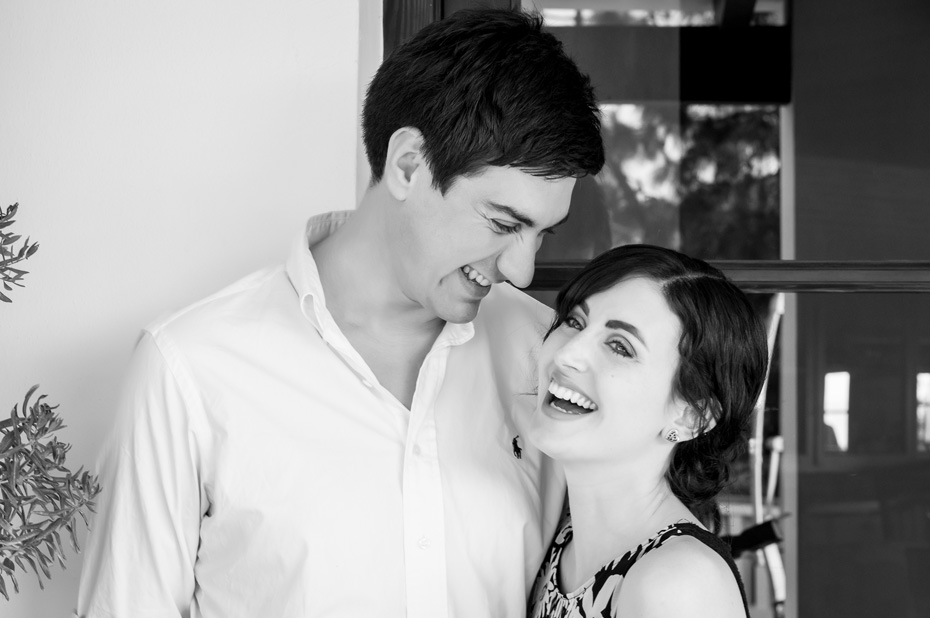 2. Naomi has dazzling eyes and a smile that lights up the room. She is the organised one, bringing stability to their relationship and only a hint of OCD cleaning! Jon looks at her often with admiration and surprise, as though she only just said yes to a date and he can't quite believe it.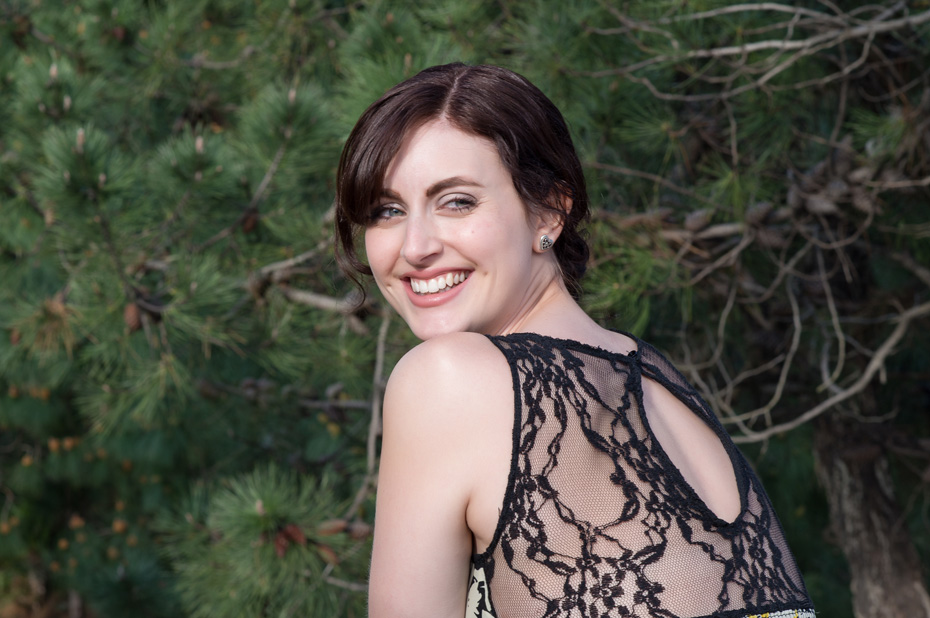 3. Jon is called Stack or Stackie by his friends (for his surname Stackhouse) and he is sweet one moment and then so funny the next that he makes you burst out laughing, and with Na he is very gentle. He is six foot two and three quarters and is disappointed by this. He wishes he were taller.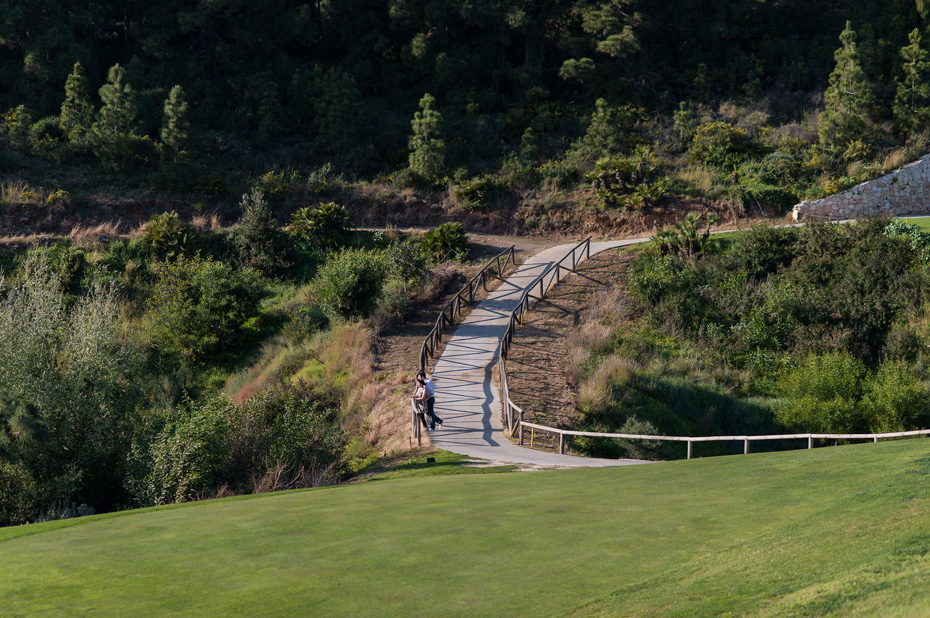 4. Naomi and Jon are both very bright and have made their loving families proud – Na is the head of Geography in a secondary school, and Jon is a quantity surveyor.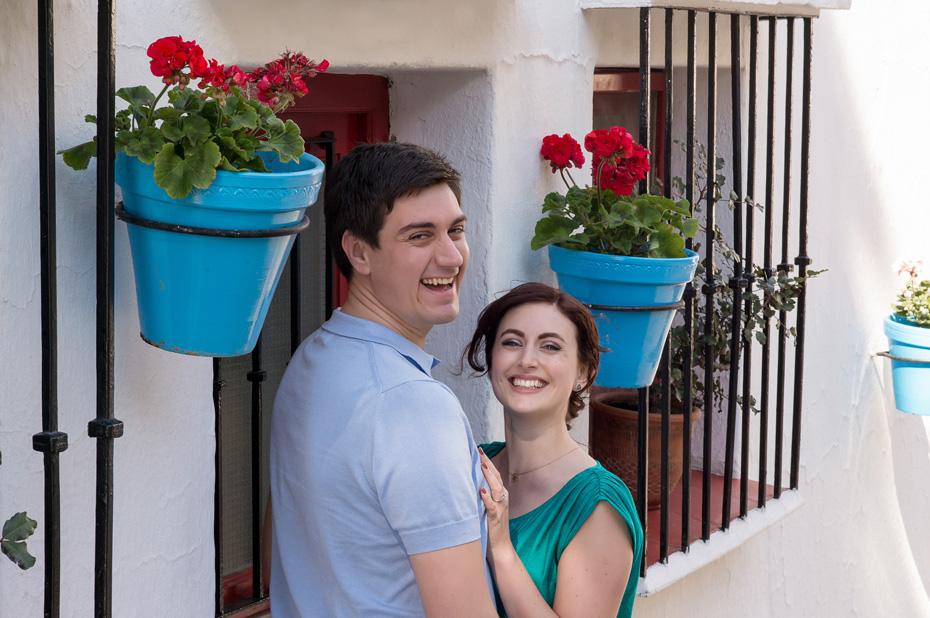 5. They have just bought a house in Pelsall, and on the day they got the keys, Jon made a big decision. He took the day off work, went to Birmingham to buy a ring (with some help from Na's sister) and he waited for Naomi to come home. When she did he proposed (in their brand new kitchen). That was the day Naomi got a house and a husband to go with it!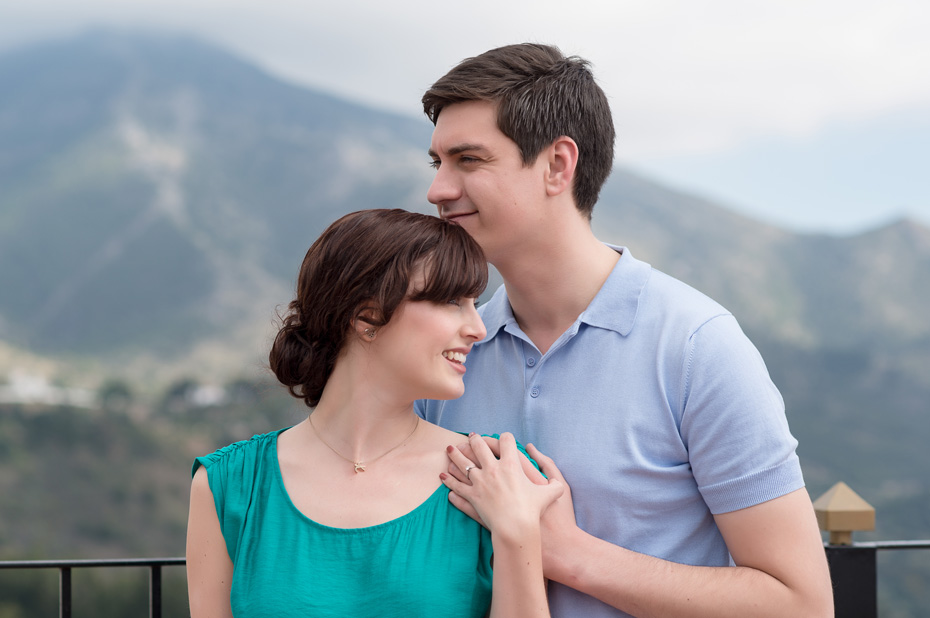 I love this photograph (below) because Naomi and Stackie are having such genuine fun dipping their toes in the pool (it was a chilly February day!), and this location holds a lot of great memories for the couple as it's at their family apartment.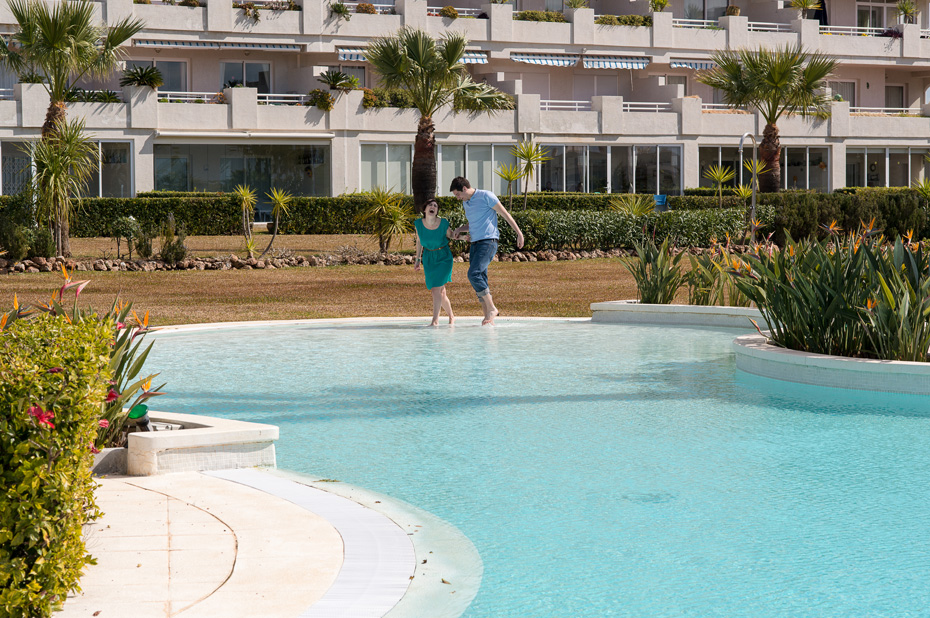 And here are their amazing Love Notes that they prepared for our session.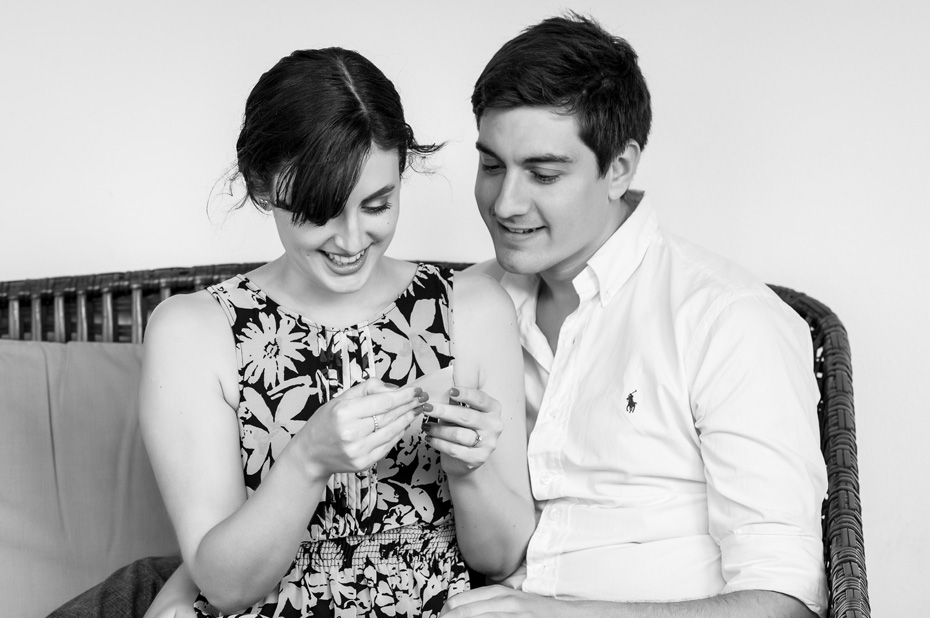 Each made some notes on post-its so they could share their feelings with each other.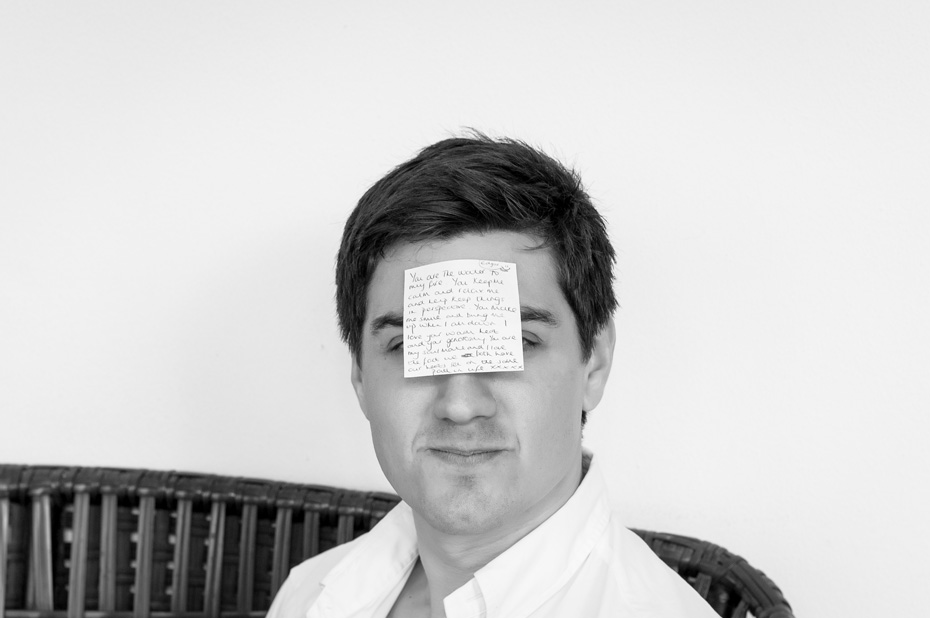 We had such fun in Mijas Pueblo, from shopping (Naomi and Jon are trying on hats below) to wandering the cobbled streets, past the horse 'n' carts, the donkeys, a spot of dancing near the bullring…