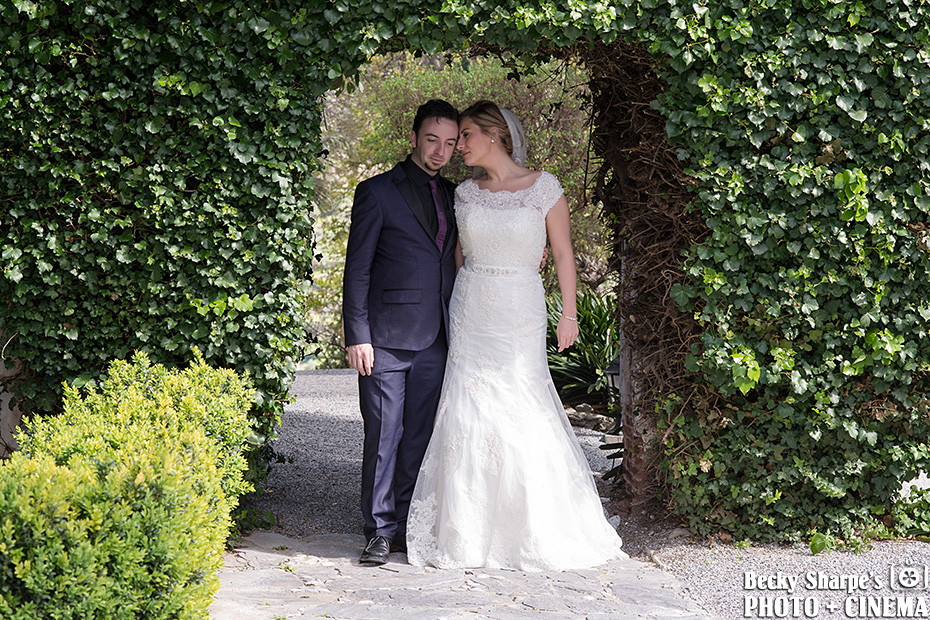 I am so glad to share the photographs of Emma and Bob's wedding at Palacete de Cazulas, near Granada… The two families had a ball, and who can be surprised when this couple share such a sense of humour – now I know where they both get it from!
I drove up from Malaga to the Palacete – it's a small palace in the hills above the Granada coastline, a mansion house set in its own grounds, with a tiny chapel, stunning views and spanish-style terraces.
Even as I arrived, I could see it was going to be a fun, chilled wedding. The bride and groom were chatting to each other as people arrived (or got stuck awhile waiting for their taxis down at the coast!) and the beer and champers were flowing freely. At long last the big day had arrived, and the ever so laid-back Emma was feeling the emotions… She gave orders that nobody must cry, or it would set her off and she'd never stop. Lorraine from Princess Bride made the girls' make up and hair gorgeous, and then the ever-witty Padre Peter held the wedding service in the chapel.
The yummy wedding food, the flowers and the decor were looked after by the smashing people from Fiestasol, and the floral spring wedding cake was made by Sweet Things by Fi.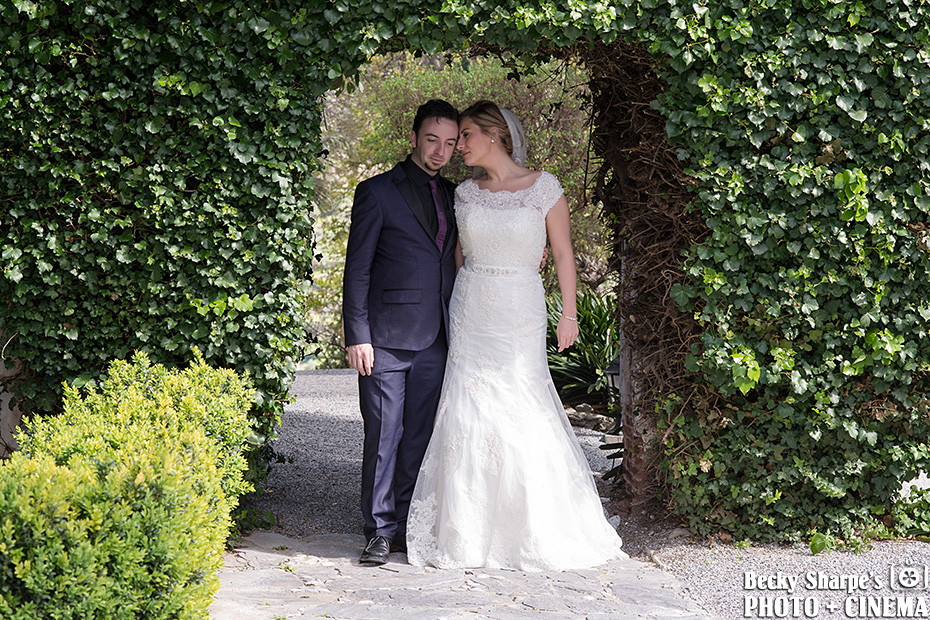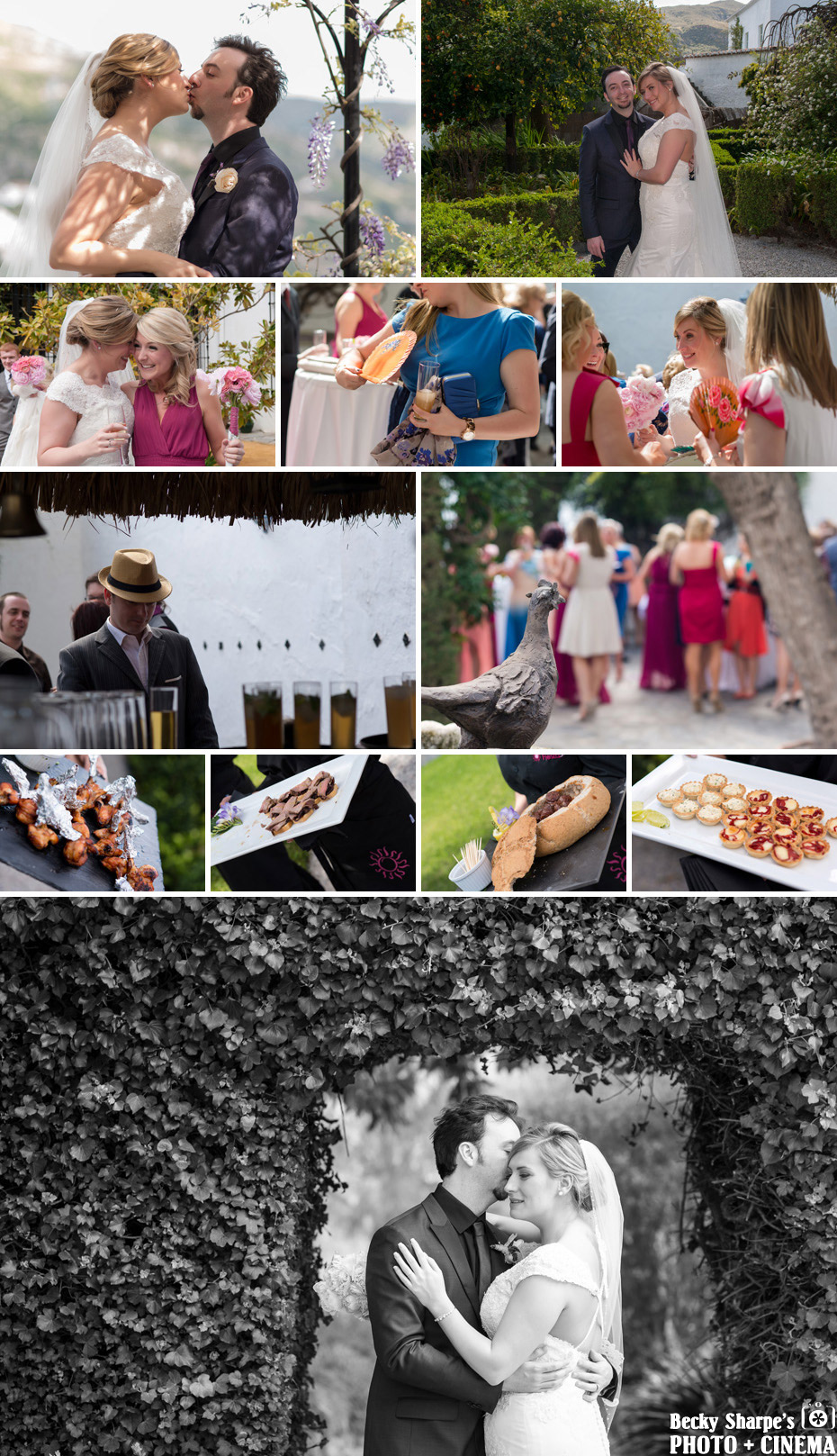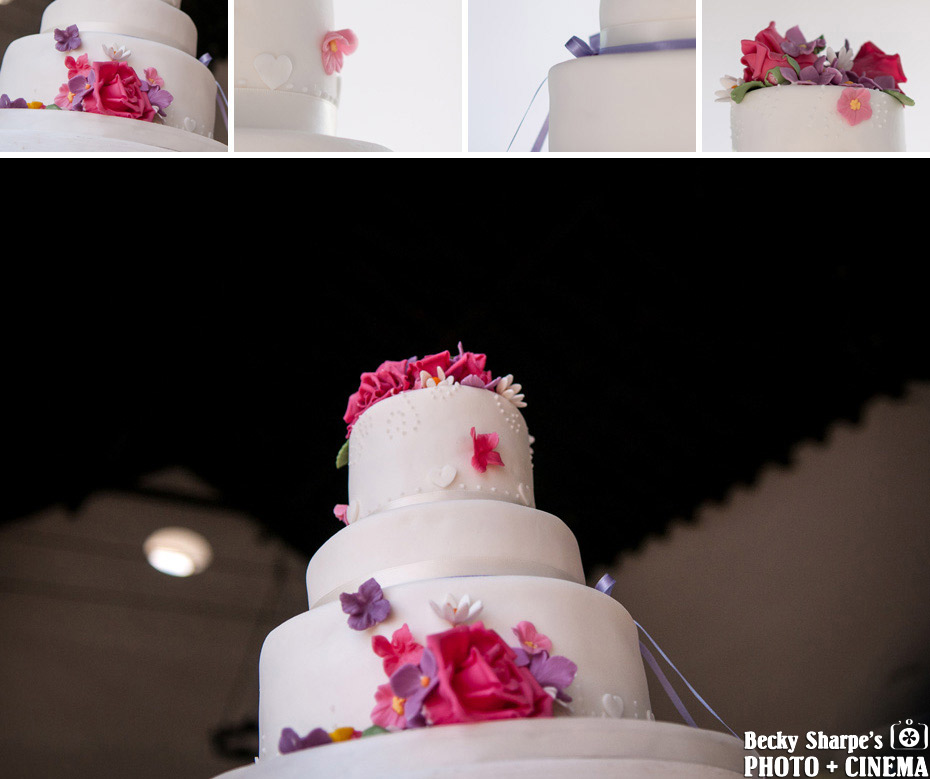 If you fancy watching the fun we had on their engagement shoot, several months before the wedding, check out this slideshow: